Tom Doak Announces a Leather Bound Limited Edition of The Confidential Guide to Golf Courses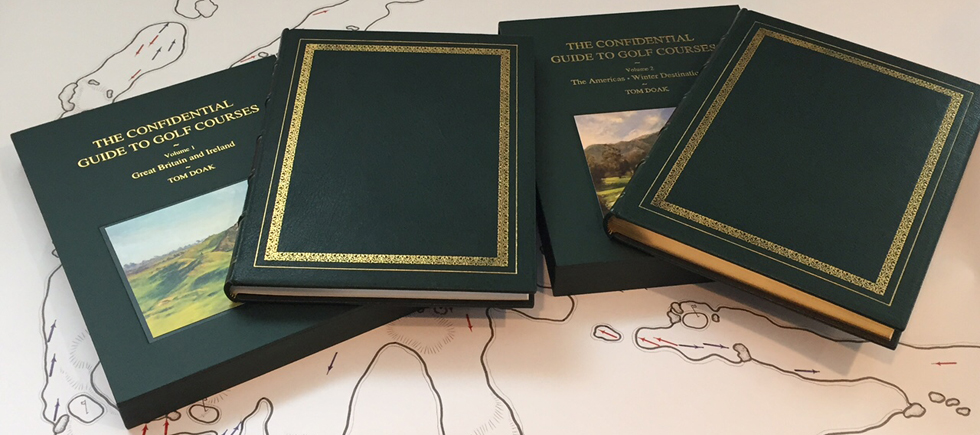 ---
100 copies of a stunning hand crafted custom goatskin leather edition.
The internationally acclaimed and award-winning bookbindery whose precise handmade work on this edition of The Confidential Guide to Golf Courses gives you the highest quality bookbinding and craftsmanship possible. This special edition will be a cornerstone of your book collection or the finest gift possible for you to share.
Each book is meticulously handcrafted using only the finest materials.
Gilt edged in 23k gold.
Stunning handmade French marble paper endsheets.
Silk head and tail bands
Bound in the finest goatskin leather.
Traditional five raised band spine.
Lavishly gold tooled front, back, and spine, also in 23k gold.
A custom numbered limited edition print is included in each book
Each volume housed in an elegant custom slipcase, with 23k gold tooled cover and inlayed front image
Each book is signed by Tom Doak and his 3 co-authors and numbers.
---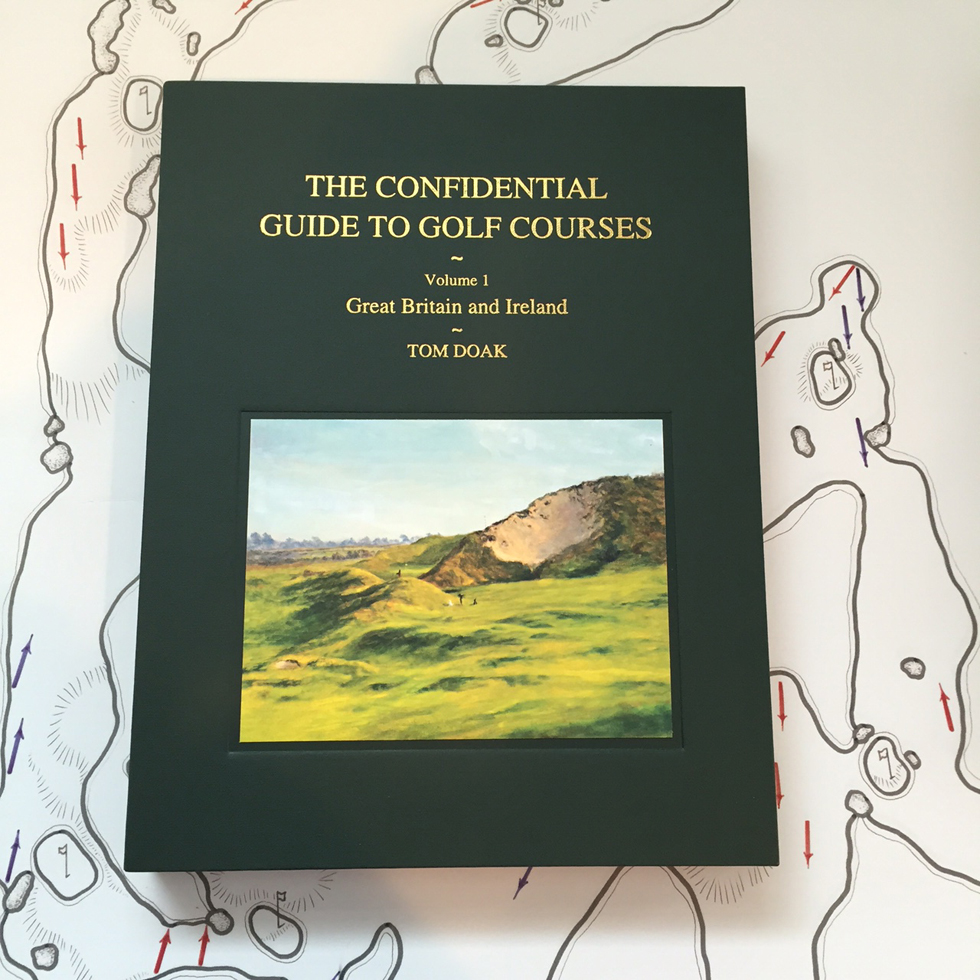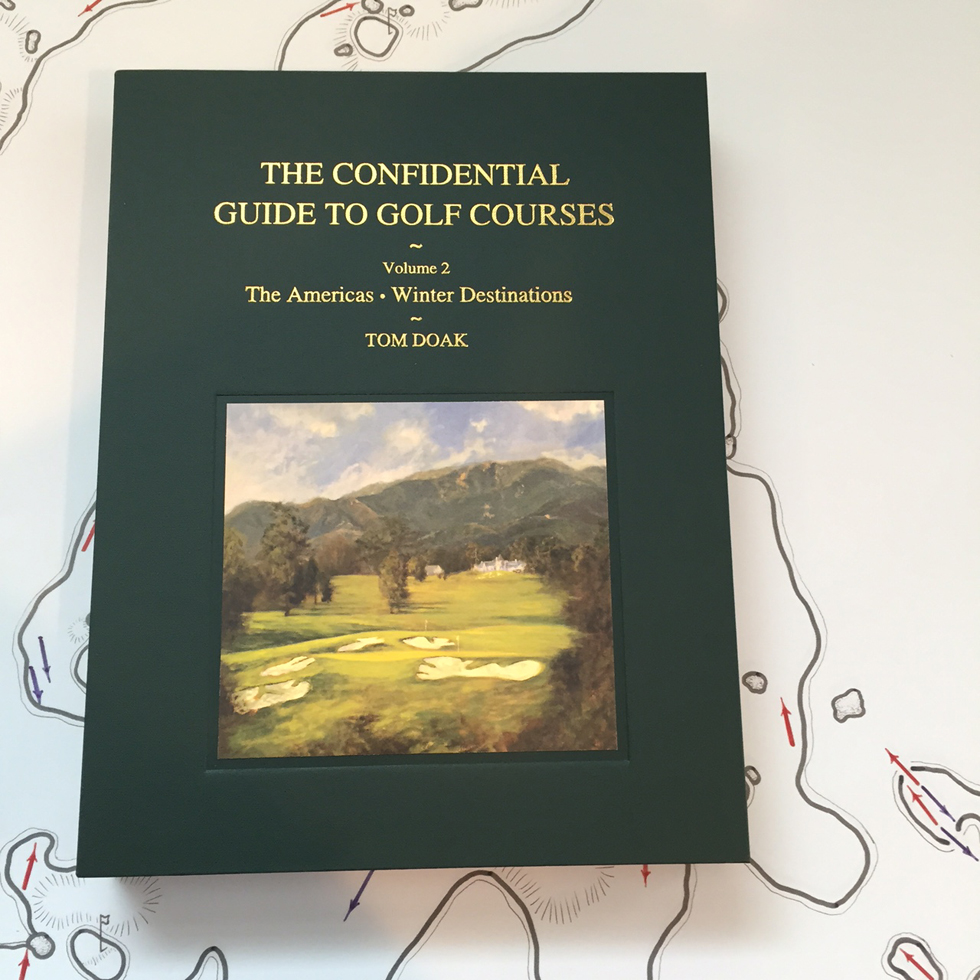 Slipcase and leather Volume 1 and Volume 2
---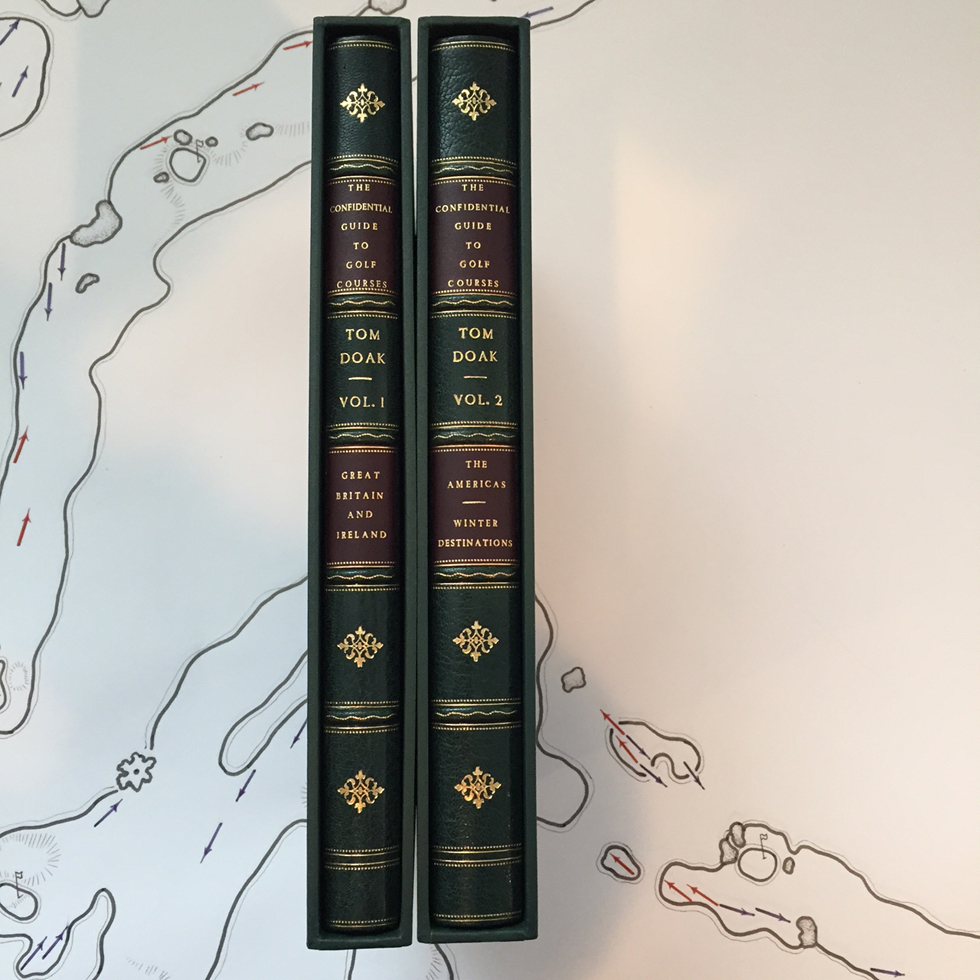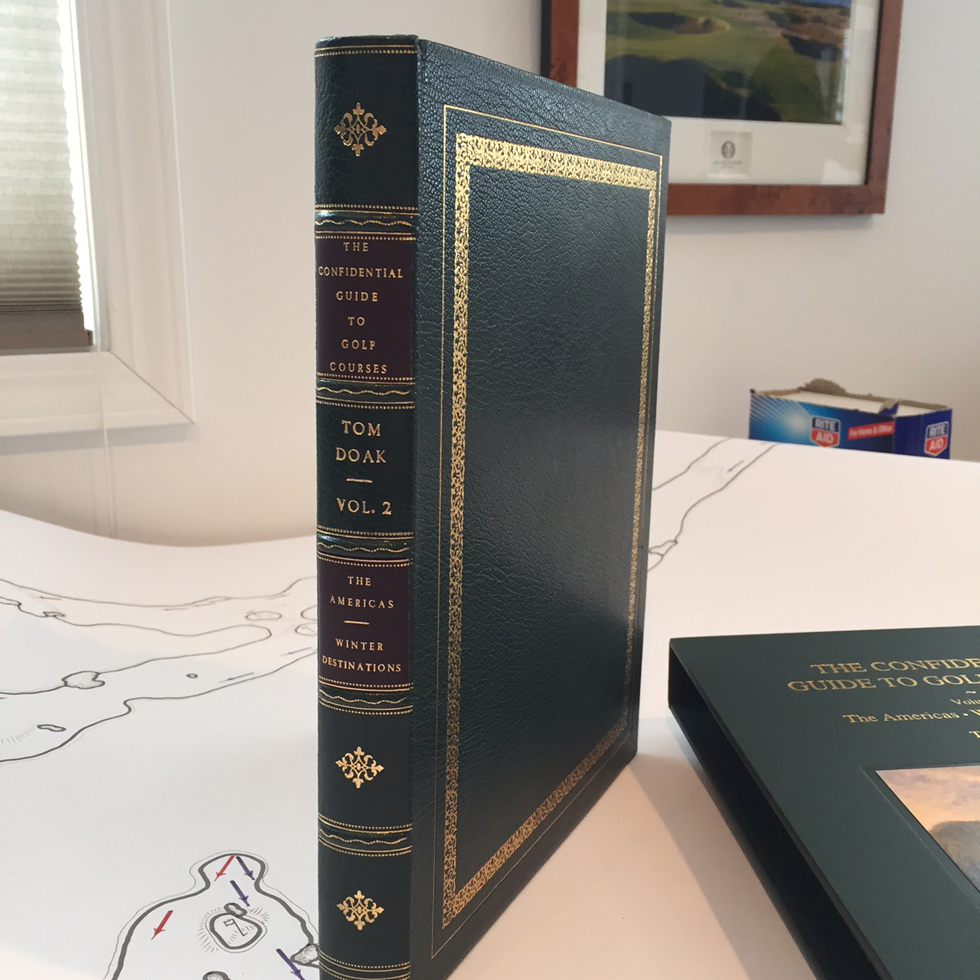 Hand crafted five raised band spines with 23k gold
---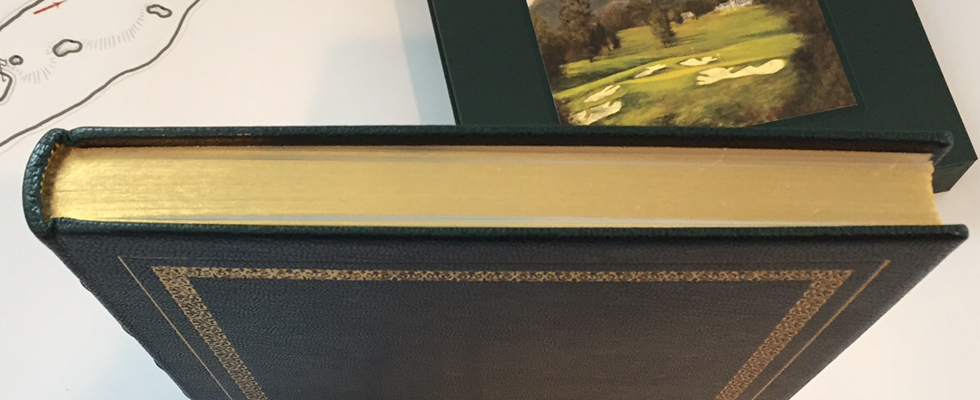 Each book is gilt edged in 23k gold and slipcase
---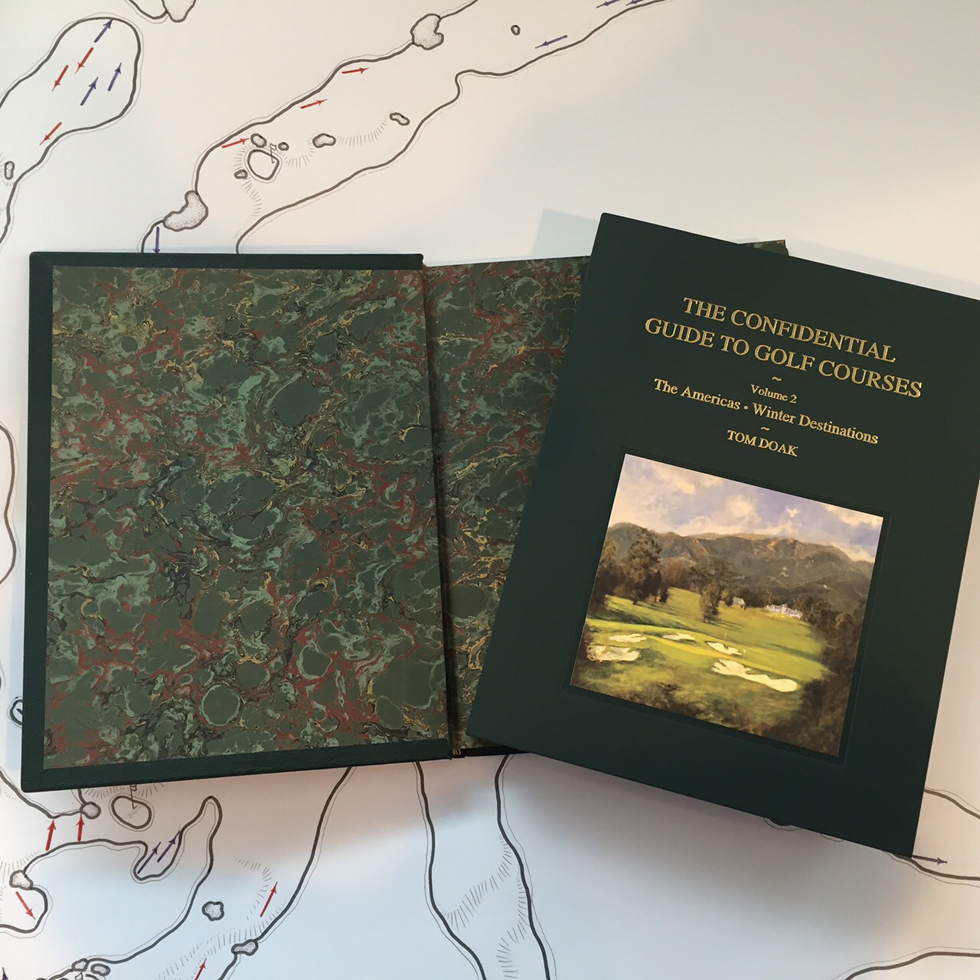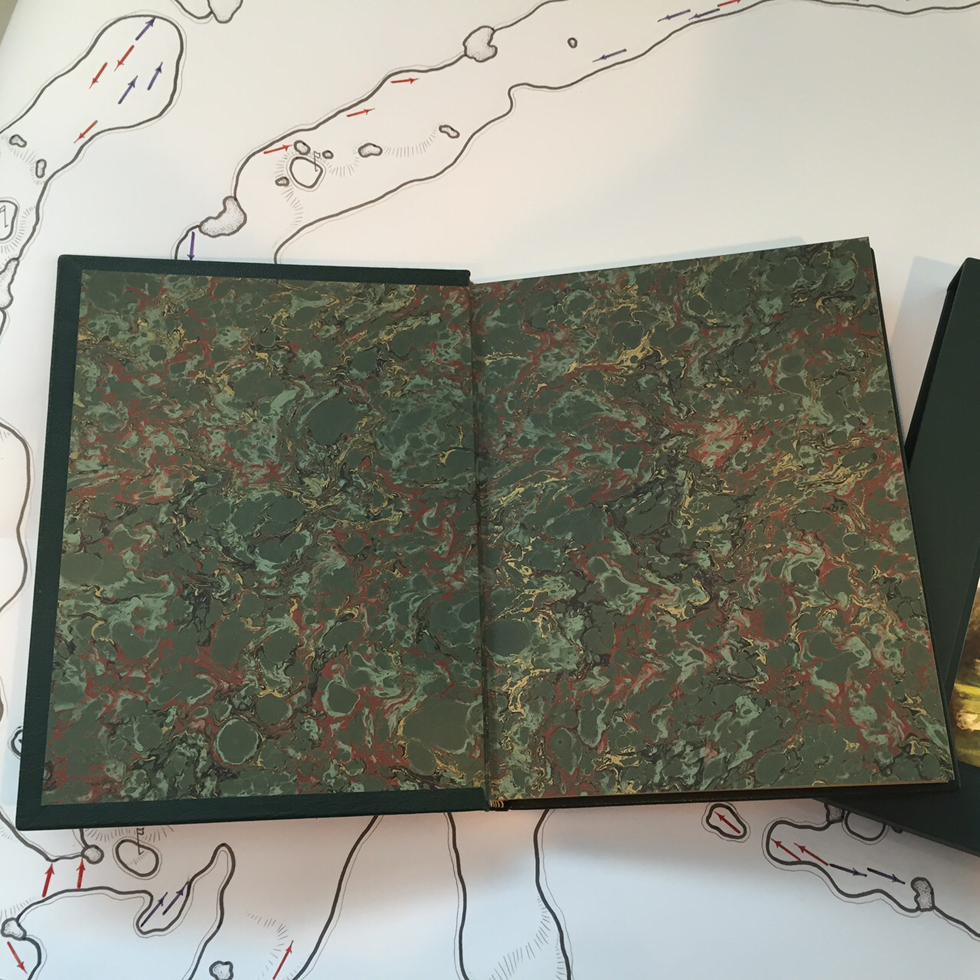 Stunning handmade French marble paper endsheets are meticulously crafted in every book
---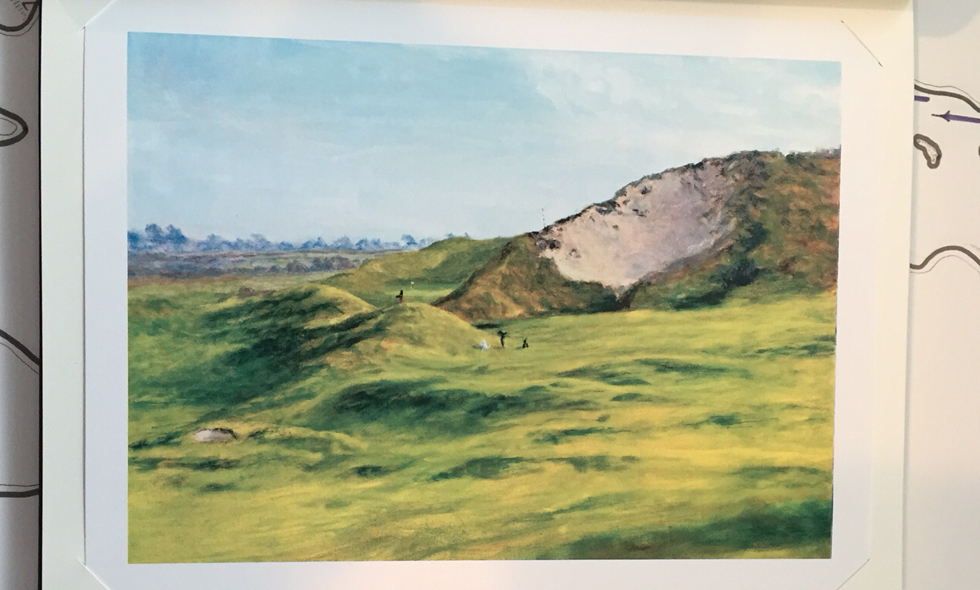 Every book has a numbered limited edition print.
---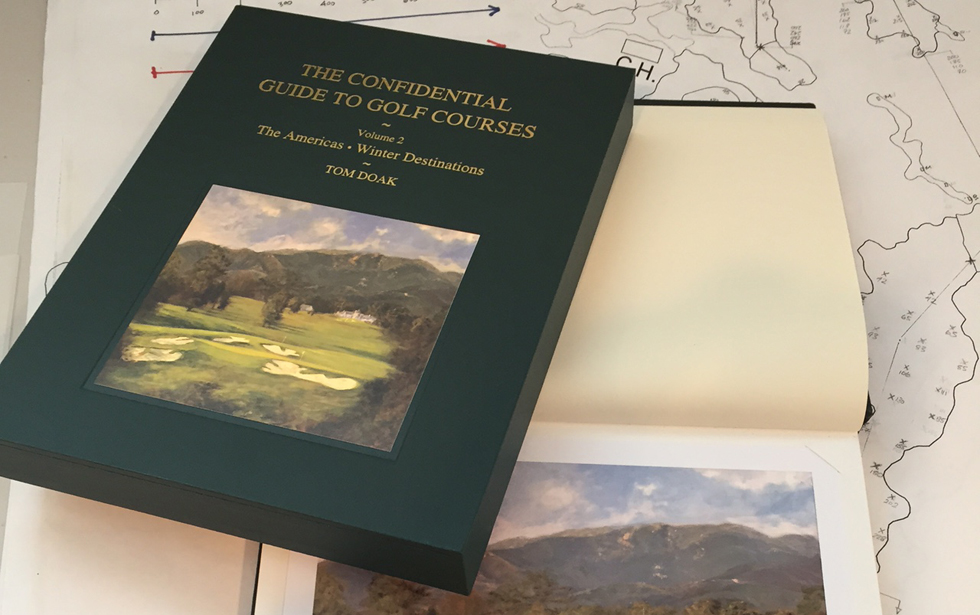 Every book has its own lavishly beautiful slipcase with 23k gold with an inlayed image. Each book is elegant and exquisitely hand crafted with the finest goatskin leather, and tooled on its front, back and spine in 23k gold. These books are done with the finest craftsmanship available in the world.
---
ORDER this exclusive set today for $5,000 ($3,000 will be charged to your card now).
You will be charged $1000 when volume 4 ships.
And the final $1000 will be charged when volume 5 ships.